Kalim Gonzales Ph. D.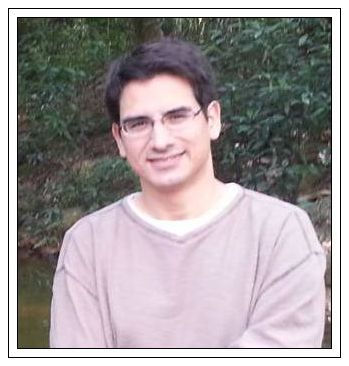 YunshanYouth Scholar
Center for Linguisticsand Applied Linguistics
Guangdong University ofForeign Studies
Guangzhou, 510420,China
E-mail:kalimg@gdufs.edu.cn
Curriculum Vita:Download
Office: +86-20-36618025
RESEARCH INTEREST
bilingualism, cognitive development, speech perception,
statistical learning, exemplar theory, Bayesian theory, Chinese dialects
EDUCATION
Ph.D., Psychology, 2013
Cognition and Neural Systems
Speech, Language, and Hearing Sciences minor
University of Arizona
REPRESENTATIVE WORK
1. Gonzales,K., Gerken, L.A., & Gómez, R.L. (2015).Does hearing dialects at different times facilitate dialect-specific rule learning?Cognition. 140, 60-71.
2. Gonzales, K., & Lotto, A.J.(2013). A"bafri", un"pafri": Bilinguals'pseudo word identifications support language-specific phonetic systems. Psychological Science.
3. Sandoval, M.,Gonzales, K., & Gómez,R.L. (2011). The road to word class acquisition is paved with distributionaland sound cues. In P. Rebuschat, & N.J. Williams (Eds.), Statistical Learning and Language Acquistion. Berlin, Germany: De Gruyter Mouton.
4. Gonzales, K., Howthe rich multidimensional environment assists early bilingual learners. Invited speaker, Psychology colloquium series, Pacific Lutheran University, Tacoma, WA,October, 2014.
5. Gonzales, K.,Gerken,L.A., & Gómez, R.L. From acoustic detail to abstract grammar? How indexical variation constrains infants'grammar generalizations. Paper presented at theXIX Biennial International Conference on Infant Studies, Berlin, Germany, July, 2014.
6. Gonzales,K., Gómez, R.L., & Gerken, L.A. 12-month-olds use voice and temporal cues to extract structure that only one of two speakers follows consistently. Paper presented at the 36th Annual Boston University Conference on Language Development, Boston, MA, November, 2011.
7. Gonzales,K.,Gómez, R.L., & Gerken, L.A. Statistical learning with noisy input. Paper presented at the 5th Annual Meeting of the Auditory Cognitive Neuroscience Society, Tucson, AZ, January, 2011.